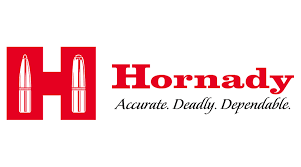 HORNADY .223 REM 55GRAIN FMJ 50RD 10BX/CS
FEATURES
-Cartridge 223 Rem
-Bullet 55 gr. FMJ/BT
-Muzzle Velocity 3240 fps
-Muzzle Energy 1282 ft. lb.
-Muzzle Trajectory -1.5"
-Custom™ ammunition balances expansion and penetration.
-Well-suited to medium and large sized game.
-Hand inspected before packaging to ensure the highest levels of quality control.
-Proudly made in the USA!
Manufacturer
Hornady
P.O. Box 1848
Grand Island, NE 68802
800-338-3220
www.hornady.com
Manufacturer Part Number
80275
UPC
090255802757
BOXES PER CASE
10.0000
BULLET TYPE
FULL METAL JACKETED
BULLET WEIGHT IN GRAINS
55 GRAINS
CALIBER
.223 REMINGTON
CARTRIDGES PER BOX
50.0000
OTHER FEATURES:
BRASS CASES
RELOADABLE
Y
Dimension
2.55 X 2.70 X 5.35
HEIGHT
2.5500
WIDTH
2.7000
LENGTH
5.3500